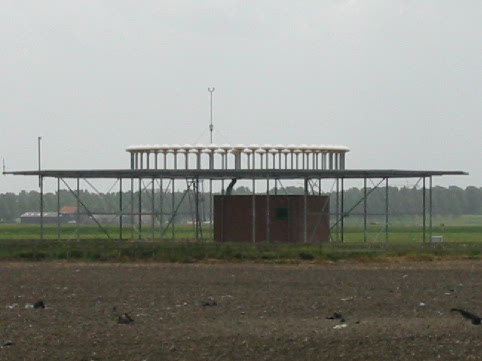 Picture taken July 10, 2001
Close-up of the VOR/DME. It is of the standard construction used for most VOR/DMEs in the Netherlands, although there seems to be little wood involved here. We don't know which antenna is the DME, the left small one or the center large one. We assume it is the center one, as MAS has the same type of antenna on top of the cilinder. MAS+HSD have a totally different construction of the VOR compared to AMS+SPL+SPY+PAM. This is due to the difference between traditional and Doppler VOR. The latter is a lot larger but more reliable and more accurate at much greater expense.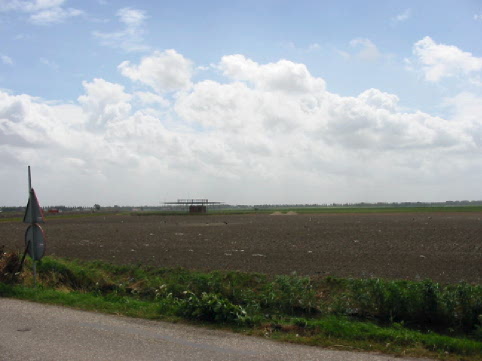 Picture taken July 10, 2001
Wide view of the area. As you can see, there is no fence of importance around the beacon at all, in contrast to the heavily fortified SPL less than 5 km away. This might be an indication of their importance to Schiphol operations. On the left, you can see the threshold of the new runway 36L.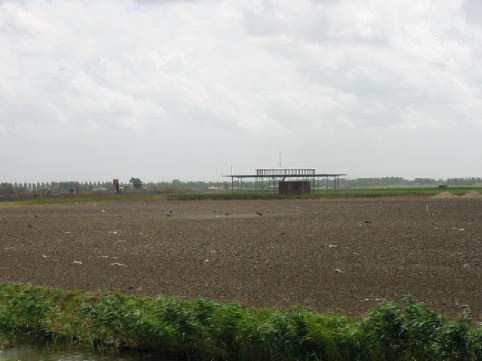 Picture taken July 10, 2001
Intermediate view. The dump truck on the left is paving the new 36L runway, which runs from there to the left (North).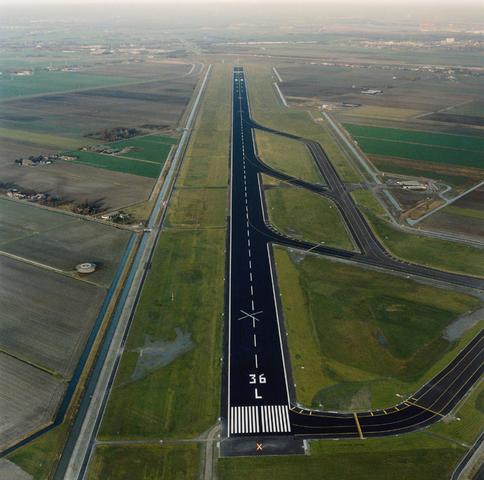 Picture taken November 28, 2002
Full-length shot of the new 36L runway. The AMS beacon is nicely visible on the left of the runway, in the gray agricultural area. The runway was not yet opened for use when this photo was taken, notice the white cross on the asphalt and the lighted orange cross just before the threshold.
Page updated 2008-12-28