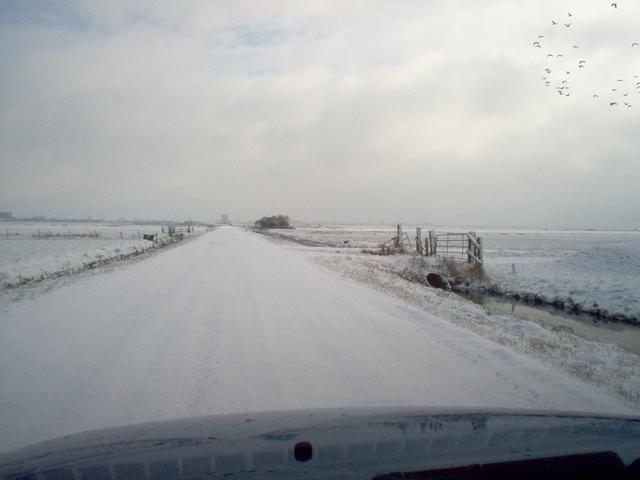 Picture taken March 5, 2006
North-Netherlands in winter is beautiful. The GPS fixed to the windshield showed the beacon 500 meters dead ahead, but it was difficult to spot. Visibility was still limited after a snow shower had just blown over. The Zuiderhooidijk was covered in snow, we were the first car that day (a Sunday, about 09:30 local time), and I didn't want to slide off the road into one of the ditches.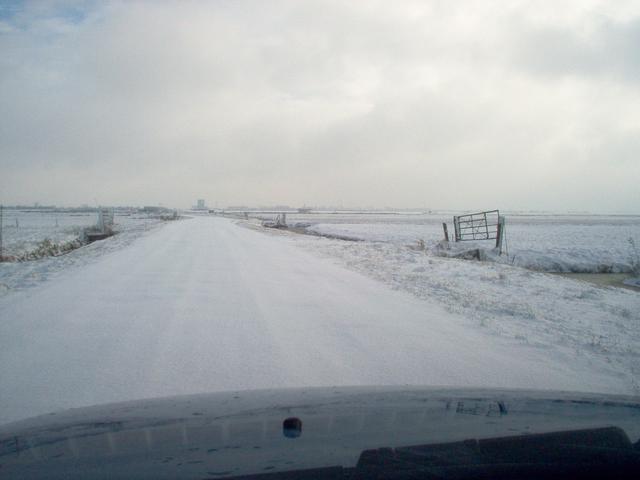 Picture taken March 5, 2006
There it was! It was just hiding behind the only group of trees in the whole polder. Naughty beacon.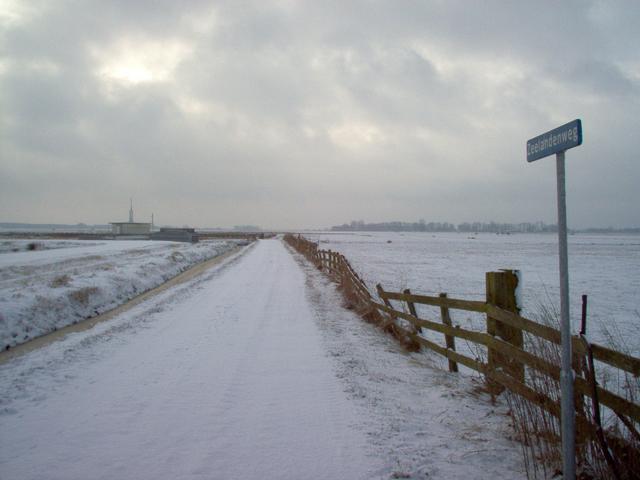 Picture taken March 5, 2006
To reach the beacon site, you take a side road. Guess what it is called? As always, the beacon site is easily reachable by truck. However, the dike and this side road were not paved by asphalt, it seemed just frozen mud under the snow.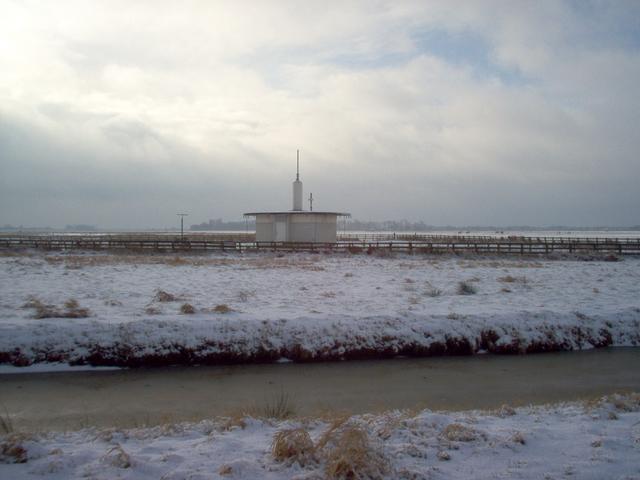 Picture taken March 5, 2006
No need to jump the ditch. I could get a better close-up shot without the sun in my lens by walking 20 meters to the East, but on the right of this photo is a solid road directly to the beacon. It felt like minus 20° Centigrade in the cold Eastern wind so I didn't want to stay outside the car for too long, and this beacon wasn't special anyway. Standard shed, standard VOR cilinder with DME on top, and a monitor antenna behind the shed. Only the antenna-thing left of the shed was unknown to me.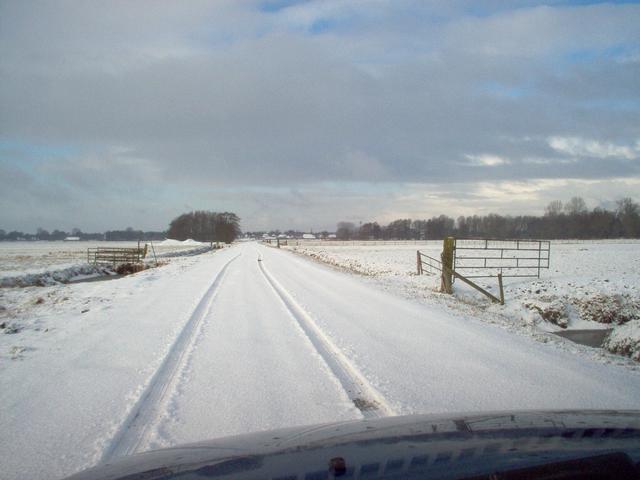 Picture taken March 5, 2006
On the way back, the tire trails of our car still clearly visible in the snow. With the sun behind us and the clouds clearing up, we were heading for a bright, beautiful day up North.
Page updated 2008-12-29