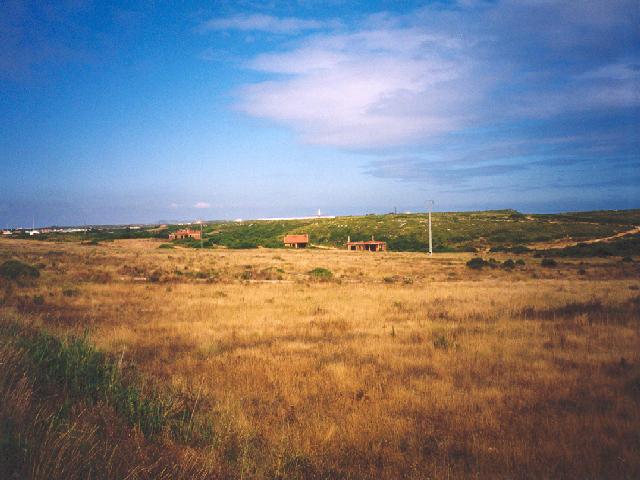 Picture taken June 27, 2003
The Espichel beacon in the landscape. On the top of the hill, just left of center, you see the white wall around the beacon and its small white tower. This area gets the full fury of the Atlantic, but the day of the photo it was nice and sunny. Left (East) of the beacon you can see the small village nearby. Just right of the beacon, the typical light house of Cabo Espichel looms in the distance. If you did not know it was a beacon, you would think it was a monument of some sort.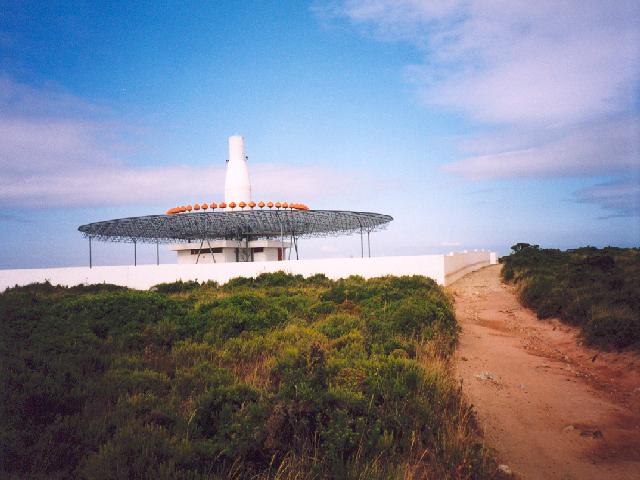 Picture taken June 27, 2003
The beacon is a combination of a Doppler VOR (the circle of orange balls) and a TACAN (the cylinder in the centre). It is surrounded by a nearly two-meter high, white-plastered wall and is wonderfully well-maintained. A true pearl in the environment; this beacon wins the prize for 'most beautiful beacon'.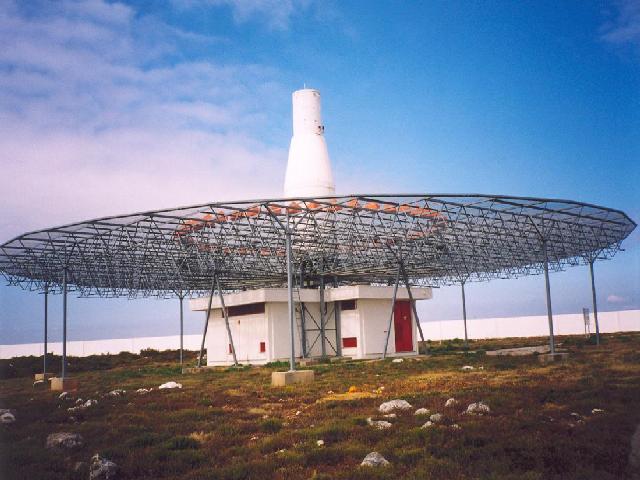 Picture taken June 27, 2003
The first beacon hut with windows! There likely is not much space for humans inside, and it probably isn't really healthy either, but you could drop by for a coffee. Notice the ladder up to the ground mesh and the heavy cables running up.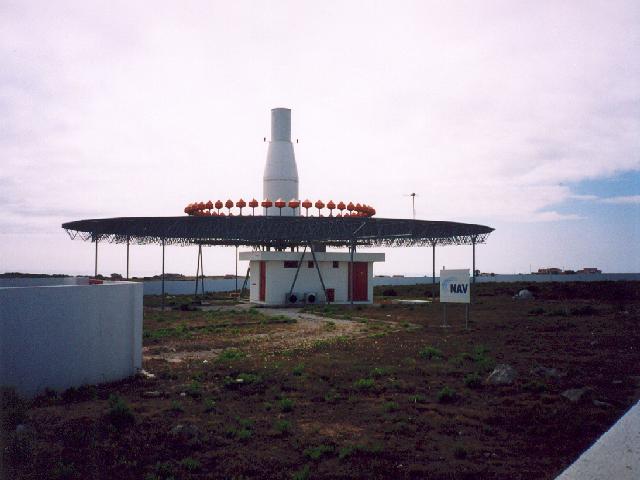 Picture taken June 27, 2003
Airconditioners are required here! Two or three of them are stacked up around and on top of the building. The only thing that looks a little degraded by the harsh climate is the Nav Portugal sign post. Notice again the huge lot around the beacon, the biggest I've ever seen. Space is not at a premium over here. The DME antenna is on the right of the large ground mesh.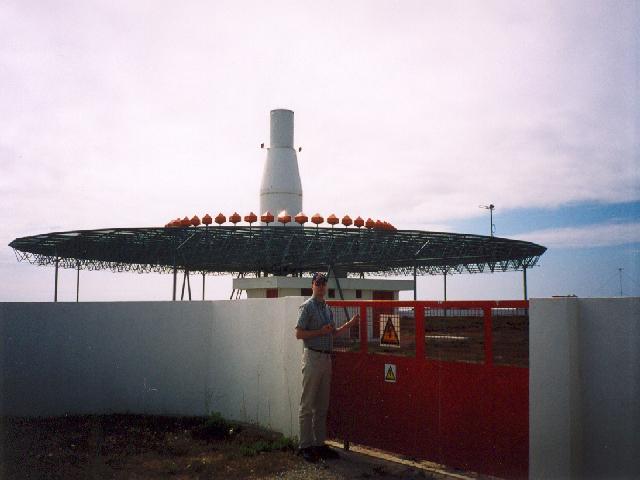 Picture taken June 27, 2003
Yes, the GPS worked again, as always. At the right of the photo you can just see the monitoring antenna, a bit away from the beacon and electrically totally separate.
Page updated 2008-12-31