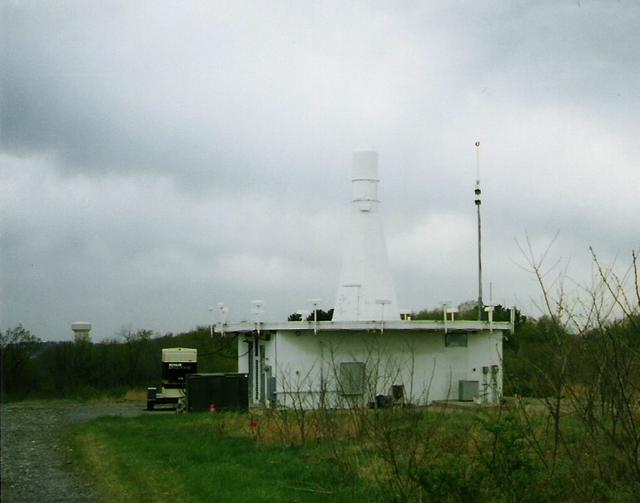 Picture taken April 25, 2005
Montour VORTAC does not look like it wins the prize for best-maintained beacon. There is lots of stuff outside and the 'No Trespassing' signs are lying broken on the ground. Let's have a closer look.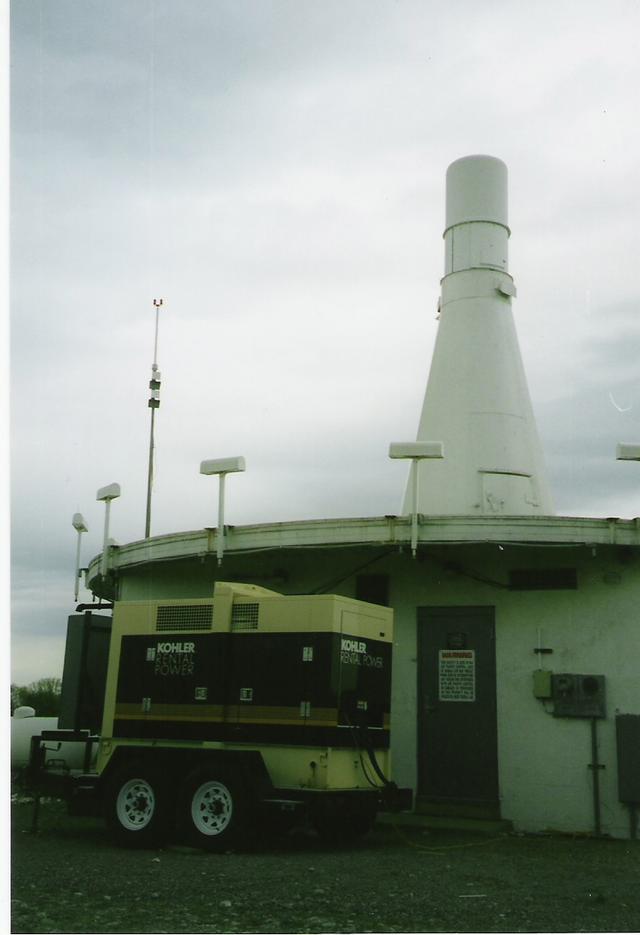 Picture taken April 25, 2005
A rental generator cart! This is our first encounter with temporary equipment on site. The photographer saw the old, broken outboard generator having been dragged into the weeds nearby to die and rust.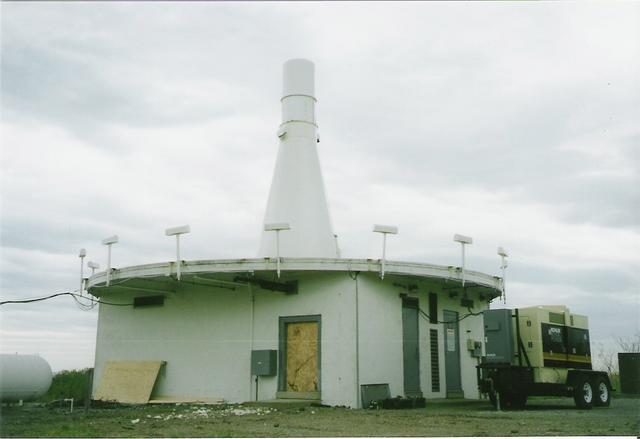 Picture taken April 25, 2005
Next to the generator, there are other makeshift wires and a gas tank. And even a plywood replacement door, with something like another door sitting against the wall. Who has been camping here?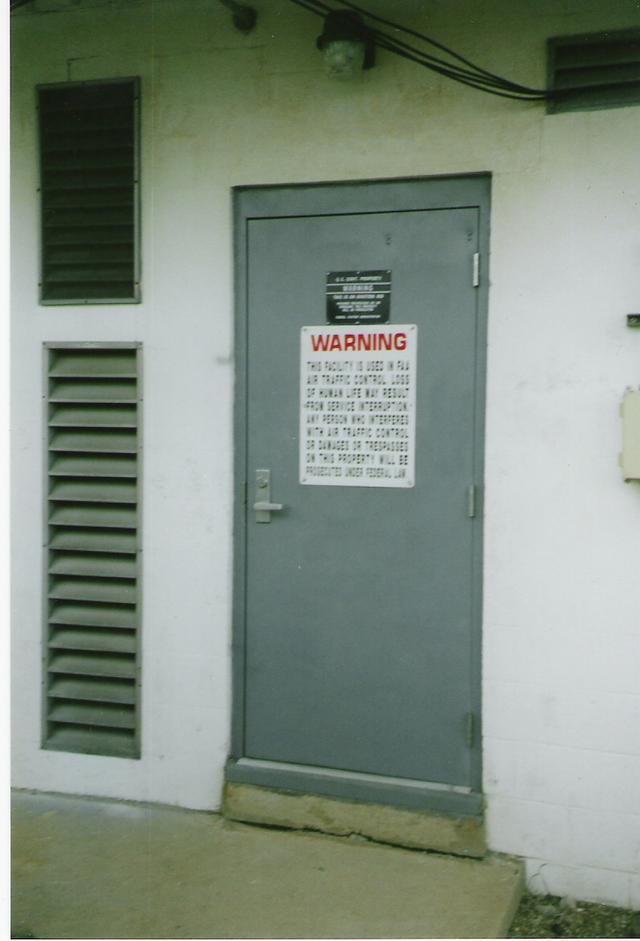 Picture taken April 25, 2005
Standard FAA warning posted on the door. Compared to Dutch warning posts, this one is a whole lot louder.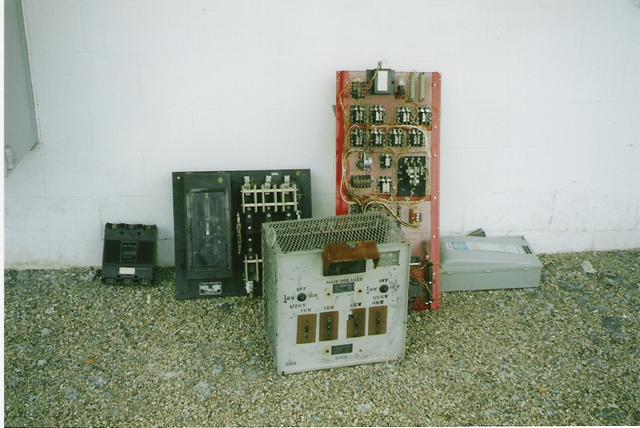 Picture taken April 25, 2005
Bonus equipment put outside. jydaz60@commspeed.net says: "The small black box on the right looks like the main breaker for the generator. The larger black piece is the transfer switch that selects either commercial power or emergency (generator) power. The panel with the red, is the relay panel that controls the safety switches and various other functions. The piece on the right is the main commercial shut off. The piece in the front I am not sure of."
Page updated 2008-12-31