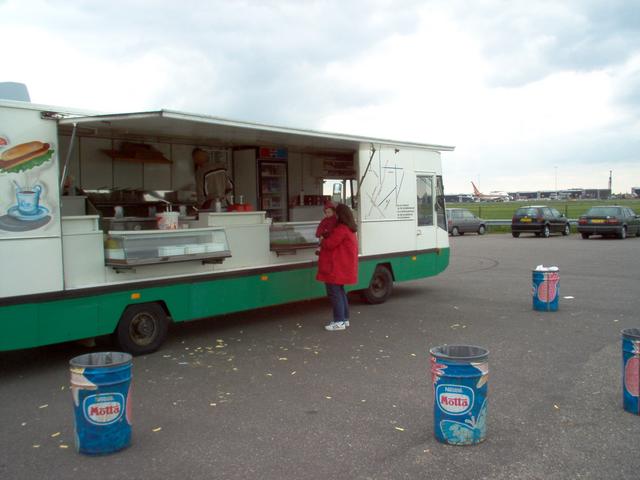 Picture taken May 5, 2004
The regular friettent. It sells fries, soda, beer, and all kinds of UFOs (Unidentified Frying Objects) which can only be recognised by long-time Dutch incrowd. Note the painted map of Schiphol runways on the truck! In the distance you can see the Romeo cargo apron of Schiphol airport.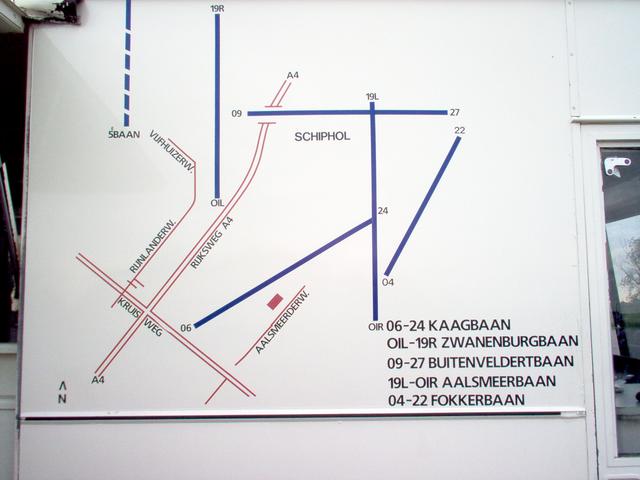 Picture taken May 5, 2004
A close-up of the map on the truck. The map does not yet correctly show the new runway numbering, as clearly the new 18R/36L runway was not operational yet when the map got painted.
Page updated 2008-12-31