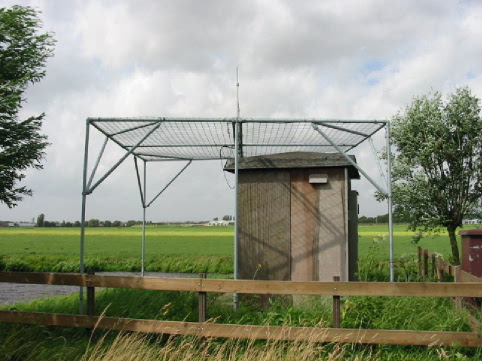 Picture taken July 10, 2001
The wood is clearly visible. The beacon is in a corner, two sides fenced off by water. As always, the antenna grid is lined up exactly with the approach path (right to left here) and ignores the local geographical features.
You can now clearly see the thick (15 cm) door, which is common to all beacons (NDBs and markers). We wonder whether this door actually contains all electronics and the huts are just historical.
Page updated 2008-12-31