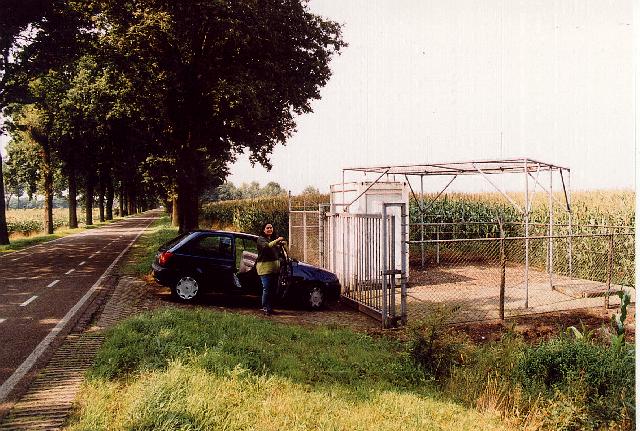 Picture taken August 17, 2001
All outer markers in the Netherlands are quite the same. A hut and some pieces of metal. The planes come over towards the top-right of the photo, exactly aligned with the rotated placement of the rack-like construction.
Special features: Cristina and our second beaconeering vehicle.
Page updated 2011-06-18