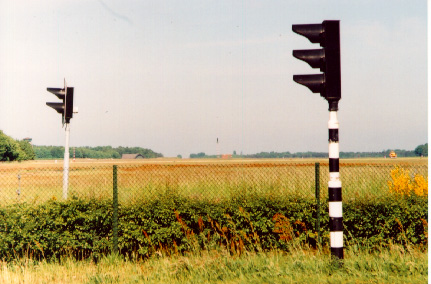 Picture taken May 24, 2001
The TACAN is the small "water tower" in the distance. The traffic lights (with loud ringing bells) are to stop all traffic when a plane is on final approach; the threshold is only 50 meters from the road. The fence is the air base perimeter. The left traffic light is for the surveillance vehicles; the right traffic light for the public road.
The photo was taken from the public road that is just East of the base, looking to the West.
To the right you see a yellow vehicle that is the winch used for glider towing outside base operational hours.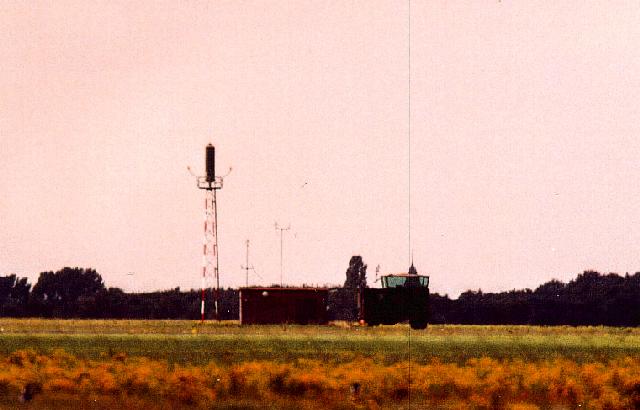 Picture taken July 31, 2001
A 500 mm teleshot, subsequently enlarged under the scanner. The vertical line is a contrast enhancement error. You can now clearly see the TACAN and a small backup control tower. The real tower is to the left of this photo, hidden behind trees.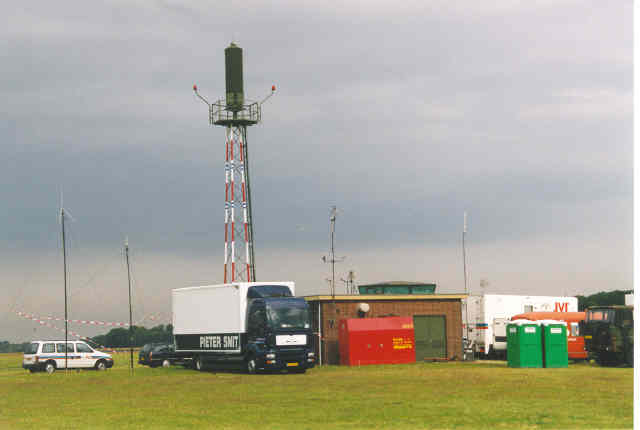 Picture taken July 4, 2002
From about a kilometer closer by, the same TACAN beacon shot at point-blank range during the Dutch Royal Air Force Open Days of July 5 and 6, 2002. The trucks are from the catering and PA companies supporting the event. You can now see that the small tower forms part of some kind of mid-field observation/instrument cluster.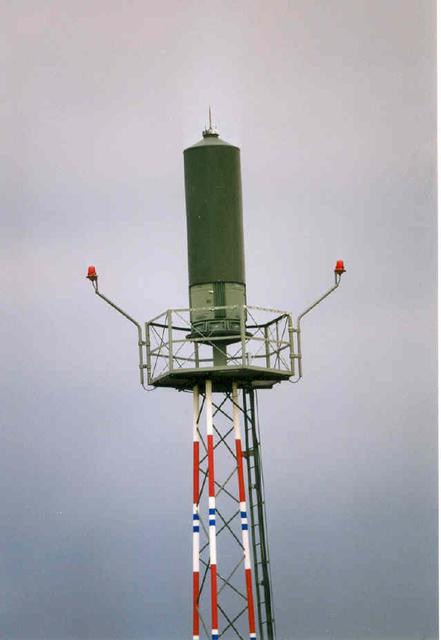 Picture taken July 4, 2002
Full close-up of the beacon. From nearby, it looks much more high-tech than from a distance; this is not your average water tower any longer!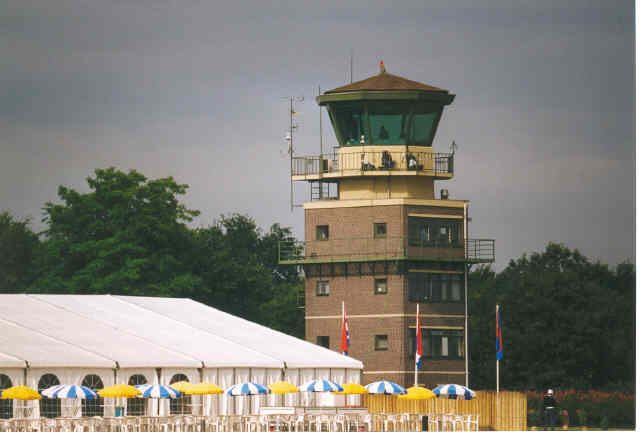 Picture taken July 4, 2002
Gilze-Rijen Tower. The tent was for the VIP hot-shots observing the air show and discussing great previous times. Notice the photographers on the tower's highest walkway.
Page updated 2008-12-31