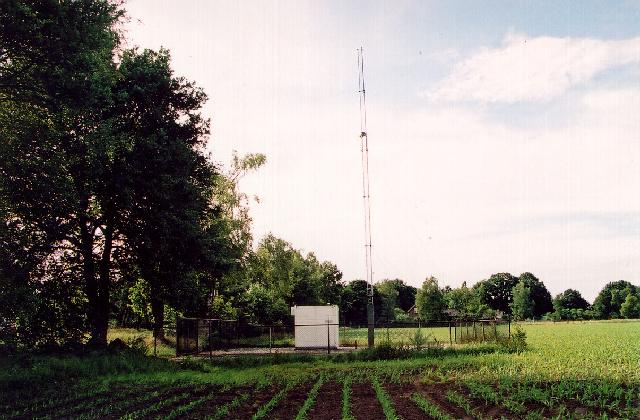 Picture taken June 15, 2001
The corn field had been planted recently. The beacon was still very well visible. A couple of months later, the corn would have been over two meters high. The road runs on the left.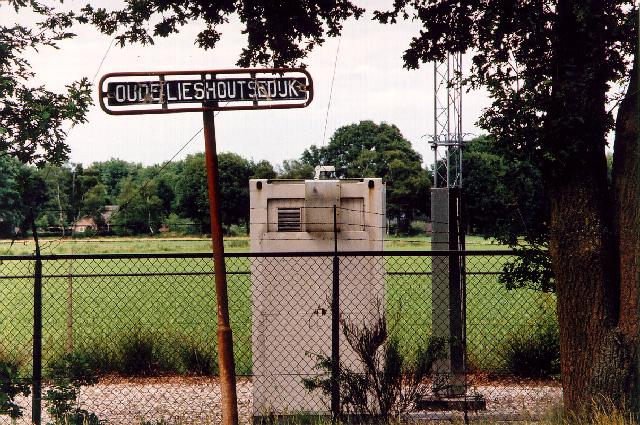 Picture taken June 15, 2001
Oude Lieshoutsedijk alright. This probably is the smallest electronics hut we encountered at a beacon site.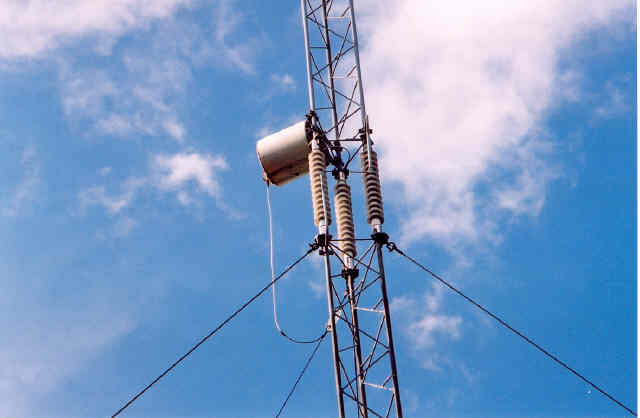 Picture taken June 15, 2001
Beautiful closeup of the resonance coil.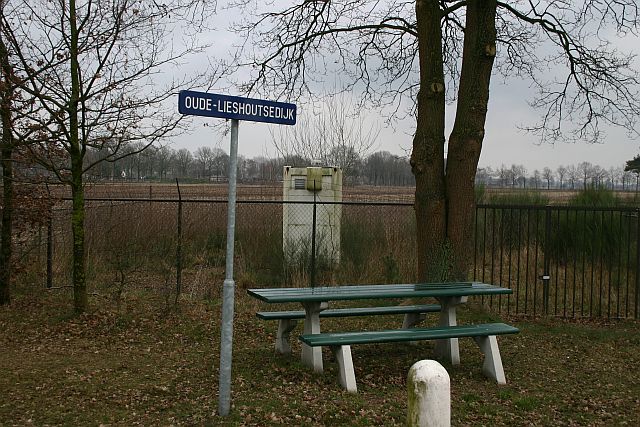 Picture taken March 14, 2006
A sad, lonely electronics hut left without its antenna. Apparently the decommissioning of the beacon only caused the removal of structures that can collapse; nobody cleared out the complete lot. On the positive side, the street name sign and bench are brand-new. Thanks to Wim van Beek for this photo.
Page updated 2010-05-05