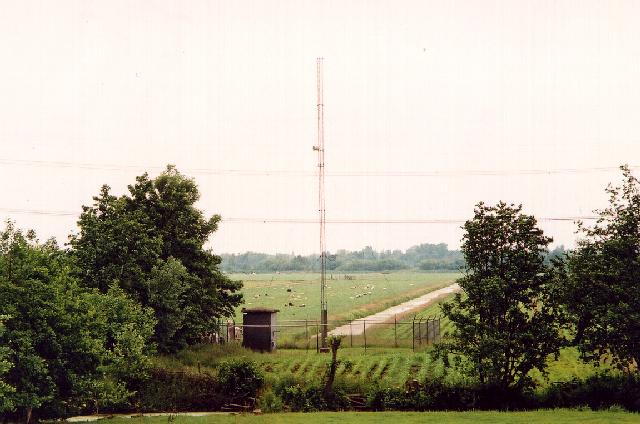 Picture taken June 15, 2001
There is a canal inbetween the road and the beacon. The road actually is on top of the dike surrounding the Krimpenerwaard polder, and the canal is the standard "ringvaart" to drain the excess water pumped out of the polder into. You need to cross the canal onto the private property of a farm, and then follow a dirt road to the beacon. From the other side only a wide drainage ditch provides any access. Believe us, we tried... The almost horizontal lines in the background are power cables.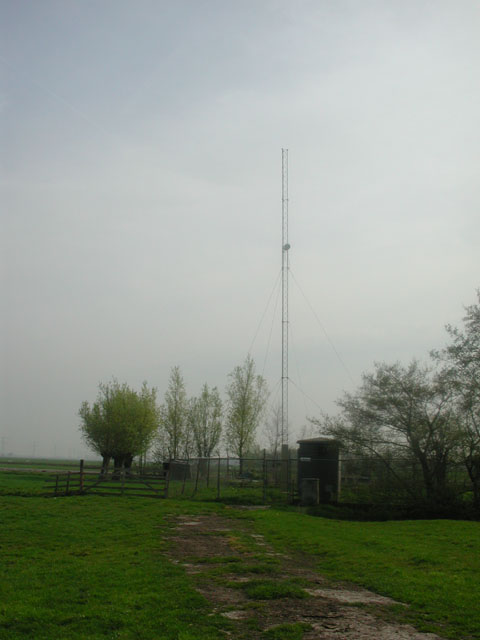 Picture taken April 21, 2002
The beacon from the West. Thanks to Nieko Jongerius for this photo. He asked permission to get onto the private property of the Tempelhof farm and got closer than we did.
Page updated 2008-12-31