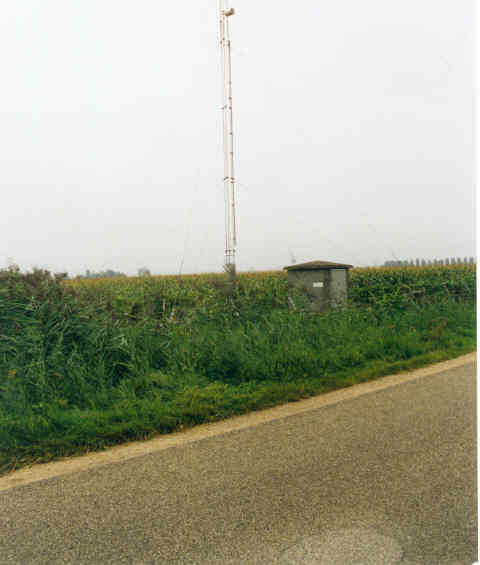 Picture taken September 1, 2001
The Teuge beacon is situated right next to the road. Only a low fence with barbed wire around it. It really blends into the area, as there is no clearing at all around either the antenna or the hut.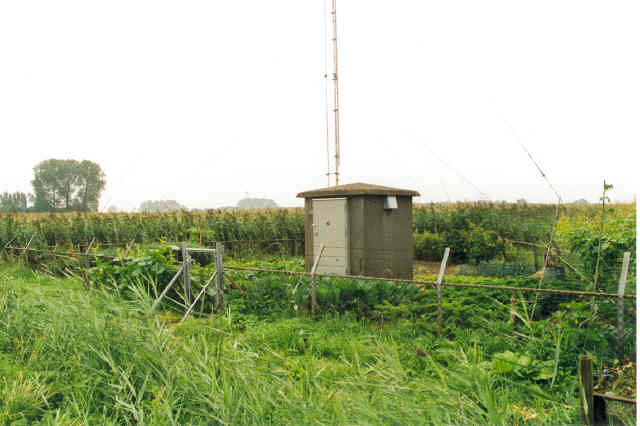 Picture taken September 1, 2001
The corn apparently does not dare to cross the barbed wire. There is a definite distinction between crops inside and outside the fence! But look at the direction of the supports that carry the barbed wire: are they there to keep the crops inside the beacon lot?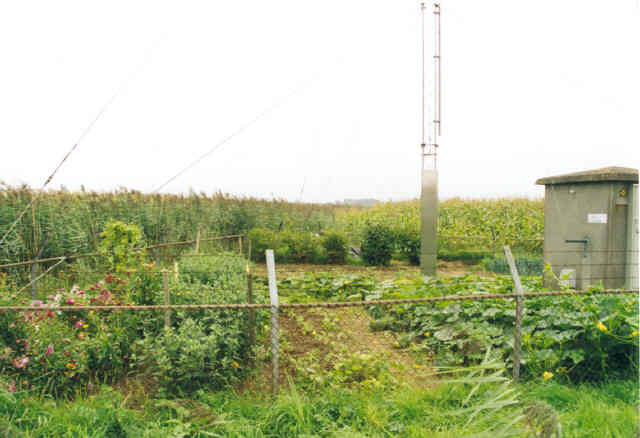 Picture taken September 1, 2001
Flowers! Tomatoes! Lattuces! Pumpkins! This is somebody's private garden! Which makes Teuge unique: until now, we never encountered any beacon which allocated area was used for something else than nothing. Nice detail: look at the water pipe coming out of the beacon hut. Irrigation equipment? No, it seems to be the feeder line for the antenna.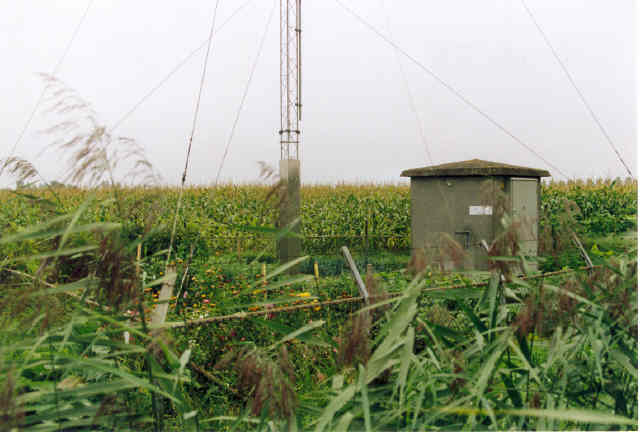 Picture taken September 1, 2001
Actually a nice environment to lazily radiate some waves. You can now see clearly that the 'irrigation pipe' indeed leads the antenna feeder line out of the hut. This beacon also has the ubiquitous 15 cm thick metal door on the hut, which still leads us to believe that it might contain all electronics, and the hut is just historical.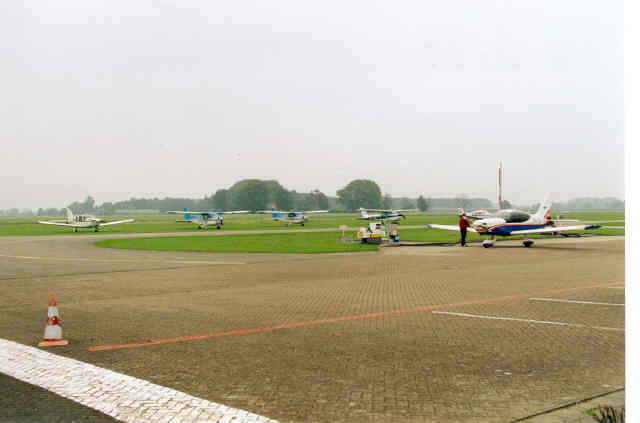 Picture taken September 1, 2001
And this is what it works for: Teuge Airfield, a few km North-East. One of the busiest small aircraft fields of the Netherlands, with plenty of flight schools, sight-seeing companies, aerial photographers, maintenance, etc. And a good old-style 'brown' café, too.
Page updated 2008-12-31