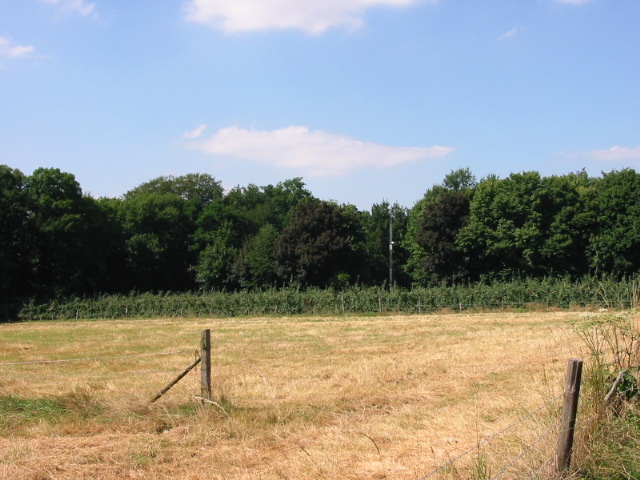 Picture taken July 31, 2001
Imagine our surprise to see this. We were sure that we had a wrong coordinate, and were returning back to our car (parked in the woods, 30 meters right of the antenna) to look up the figures again. It even took a couple of seconds before one of us actually noticed the antenna, and we made this photo right away.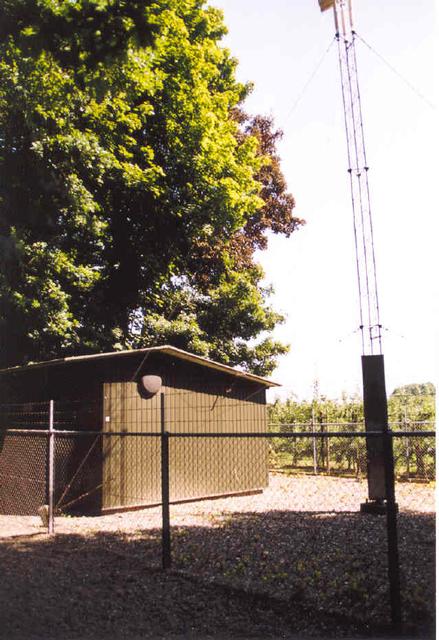 Picture taken July 31, 2001
Here it is then. When we walked back to our car, we still could not see the beacon, but ten meters further on, there it was! The fact that the equipment hut was made of wood and does not at all look like anything we had seen before surely helped to fool us. From here, the Scouting Sint Martinus building is in our back, 20 meters behind.
Page updated 2008-12-31