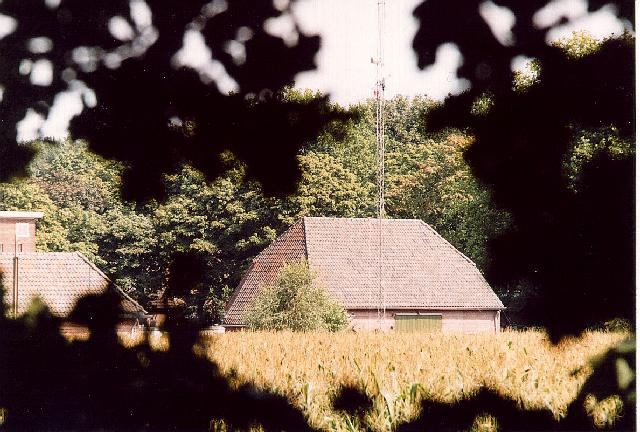 Picture taken August 17, 2001
Spy shot! Balancing on the steep slope of the canal dike and with torn clothes of the bramble bushes, we managed to take this shot with a tele lens aiming through heavy vegetation. The corn was two meters high so getting closer would not help at all. Ignoring barbed wire did help, though.
The large building with the huge roof likely is an old bunker. The actual beacon hut is just visible left of the green tree in the center.
Page updated 2019-06-22