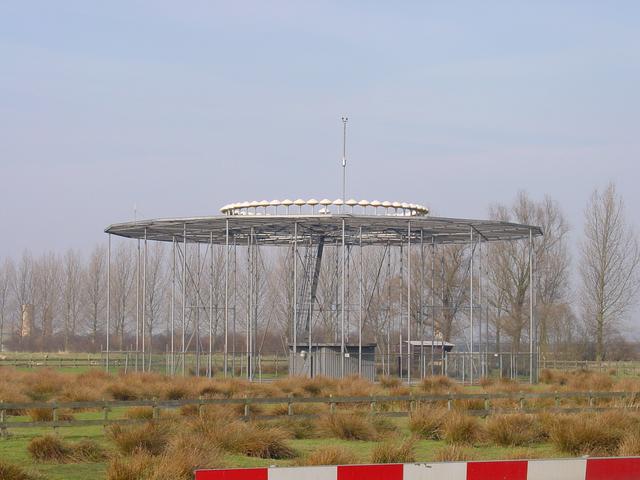 Picture taken February 12, 2003
The beacon is in the middle of wetlands. In construction, it comes very close to another airport VOR/DME, SPL: huge metal construction, high elevation above ground, lots of fencing. Photo provided by Marcel Verdult.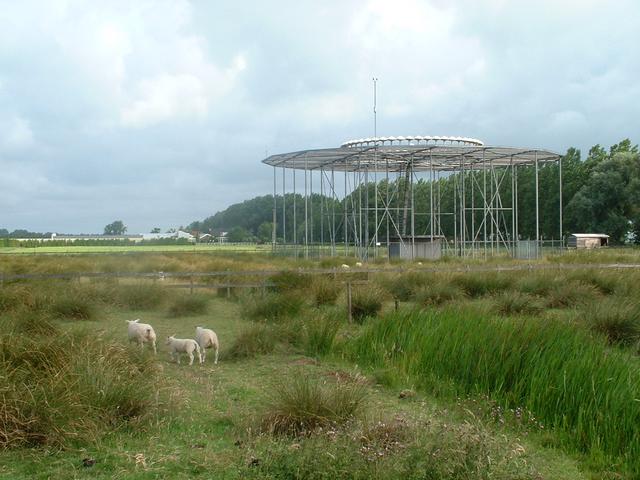 Picture taken July 14, 2004
All Dutch Doppler VOR beacons are of the same construction. You can clearly see that most of it is standard scaffolding material, however there must be details which are totally non-standard. After all, we are talking high-precision VHF equipment here. Photo provided by Mark Lastdrager.
Page updated 2008-12-31