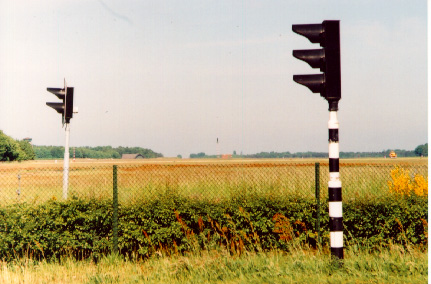 Picture taken May 24, 2001
The TACAN is the small "water tower" in the distance. The traffic lights (with loud ringing bells) are to stop all traffic when a plane is on final approach; the threshold is only 50 meters from the road. The fence is the air base perimeter. The left traffic light is for the surveillance vehicles; the right traffic light for the public road.
The photo was taken from the public road that is just East of the base, looking to the West.
To the right you see a yellow vehicle that is the winch used for glider towing outside base operational hours.
Page updated 2008-12-31